Some Story Behind Us

A Legacy of 3 generations spread over more than 65 years
Dr Mehra's Homeopathy was founded by Dr Alok Mehra, a renowned Homeopath based out of Jaipur. Dr. Alok Mehra has been practicing since 1984 and operating out of two clinics and a Homeopathic hospital based in Jaipur, Rajasthan. The legacy was passed on to Dr. Alok Mehra by his father, late Dr P.N.Mehra, who was also one of the pioneers of establishing Homeopathy in Rajasthan.
Dr. Amish Mehra, a 3rd generation homeopath, has now joined Dr. Alok Mehra continue the crusade.
What We Do

Diseases we Treat
Cancer and Tumors
Obesity & Lifestyle Diseases
Cough, Cold and Respiratory Problems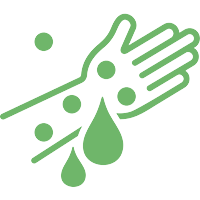 Anemia and other Blood Disorders
Insomnia & Other Mental Illnesses
Hairfall and Premature Graying of Hair
Migraine & Nuralgia
Sinusitis & Other Nasal Problems
Tonsillitis, Ear and Throat Problem
Child related Problems
Allergic Conditions (Nasal & Skin)
Acne, Boils and Skin Infections
Digestive Problems (Gas, Acidity & Constipation)
Piles, Fissures & Fistula
Renal Stones & Urinary Problems
Rheumatism & Joint Pains
Why Homeopathy
Homeopathy is one of the fastest emerging Medical Science of the 21st Century where people are realizing and witnessing the benifits of Homeopathy and shifting to this beautiful system of medicine. With having an answer to almost every medical condition, Homeopathy works in the most gentle, stable yet powerful way without any side effects. Homeopathic Medicines are safe & effective for all age groups including children, infants and elderly. It is a Holistic Science, where you dont need to go to different doctors for different problems but all your problems are taken as one diseased condition and treated successfully with this approach. The Medicines are made from all the natural sources and have no drug dependency or other harmful effects. Homeopathic Science was discovered more than 200 years ago in Germany and since then, it has spread across the globe with more than 200 Million people benefiting from it on a regular basis.
Testimonials

OUR Client's say
Dr. Alok Mehra is a careful and empathic listener. I really appreciate his attention to detail and have complete faith in his judgment. I have referred many of my own friends to him, and always encourage them to consider homoeopathic treatment.
Thanks for everything; it was a lovely uplifting and indeed soul searching experience; your totally objective response will I am sure be fascinating and very helpful so thank you. I suppose this is what I am on about; not quite perfect! but getting there!!!
These days when people turn up to Allopathy medicines, our family has always kept faith in Homeopathy medicines. Getting treated by Dr. Alok Mehra has always been good because along with getting treated, we also get worthy counselling. From controlling sugar llevels and blood pressure to curing fractured bones, body pains and hormonal imbalance, Dr. Alok Mehra's medicines have always given us relief.
I started taking treatment seven years ago for help with mood swings related to depression and anxiety. Within a few months, I was on a much more "even keel". I have continued to consult Dr. Alok Ji on a regular basis. He has greatly improved the quality of my life.
I saw Dr. Alok Mehra for my menopausal symptoms and found his approach and manner very supportive and professional. The continual support I receive from him is very beneficial to me and I hope to continue seeing him. The prescription is working really well and I'm able to come off HRT with continual support of Alok Ji and the medicines.
Why Dr. Mehra's Homeopathy
Dr. Mehra's Homeopathy, founded by Dr. Alok Mehra, has a history of more than 60 years, even before its inception.Apart from using best quality Homeopathic medicines and dispensing them, here at Dr. Mehra's Homeopathy, we pay special attention to counseling and consultation of all the patients. We never believe in time bound consultations. We understand that a patient comes with a lot of questions, doubts and anticipation about ones illness and cannot be dealt in just few minutes. Though having efficient treatment for all types of curable diseases, we specialize in treating Cancers of all kinds and stages through Homeopathy. With the ease of technology and virtual consultations, we have been treating and delivering medicines patients across India as well as outside India.
Get our Essential Remedy Kit for Home Use
Bringing you the experties of Dr. Mehra's Homeopathy to your Home with our Essential Remedy Kit which comes with 36 carefully selected Medicines, Tinctures, Tablets and Ointments for basic day to day ailments. The kit comes with an Instruction Manual helping you to select medicines for a variety of general ailments like Headache, Indigestion, Diarrhea, Nausea, Vomiting, Allergy, Common Cold, Cough, Fever, Throat Infections, Eye Infections, Insect Bites, Injuries, Muscle Pains, Mouth Blisters, Skin Burns, Urine Infections, Menstrual Pains, Toothache, Cardiac emergencies. The kit comes in a compact light weight packing and is very handy to use.
Our Blogs

News and Articles
Wonders of Wheatgrass -The Green Blood Therapy
Aid your health and boost your immunity with the Wheatgrass Juice. Being the Pioneers of this Green Blood Therapy in Rajasthan, it becomes our moral responsibility to provide you with the most organically cultivated Wheatgrass in our Green House. Unlke others, we do not adultrate the cultivation with inorganic components like pesticides and chemical fertilizers. Wheatgrass Juice is an excellent source of Protein, Minerals and Vitamines making it the perfect Health Drink for you. It acts as a Blood Purifier which is full of Antioxidants. Wheatgrass is also a rich source of Laetrile (Amygdalin) which has been successfully used as a treatment for people with Cancer.